Classes
We're not quite ready to hold classes again yet, but the pottery studio is open for Open Studio Members.  In an effort to maintain a safe environment for everyone, Open Studio is now a by-appointment process.  Please just call or email the gallery to schedule a time and we'll book you in the studio calendar. You may feel more comfortable working in solitude, or maybe you'll want to coordinate with a friend who is also a studio member.  Either way is up to you, but by booking studio appointments, we're hoping everyone will be able to get their creative fix while still working safely within their own personal comfort levels.
As a store wide policy, we are asking everyone to wear a mask at all times in the building, and to sanitize their hands upon entry.  We'll continue to sanitize frequently touched surfaces (counters, doorknobs, handrails, etc) but ask that you please wash your hands with soap and water before and after using the studio to help keep our community safe.
Click a button below to view classes:
Please register at least 3 days before your class is scheduled to begin.  Full tuition is due at the time of registration.  A full refund less a 10% registration fee will be given if you withdraw from a class less than five days prior to the first day of class.  No refund will be given after that time.  We reserve the right to cancel classes due to inadequate enrollment and other circumstances beyond our control.  In the event of a cancellation a credit or full refund will be given.
Click here to view the  Class Calendar.
---
Space is limited! Call 603-356-2441 to reserve a space in your class!
We've been adding classes to meet the demand, so please check back soon to see new classes listed since your last visit!
---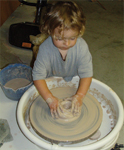 If you would like to receive notifications about upcoming classes, please click the button below. New sessions are announced seasonally (4-5 times per year.)  You can also join us on Facebook to keep updated about classes, demonstrations, and exciting new exhibits that come to the gallery.
VISIT US:
2526 White Mountain Hwy
PO Box 2614
North Conway, NH 03860
603-356-2441
STORE HOURS:
Mon-Fri: 10:00 AM – 5:00 PM
Sat: 9:30 AM – 6:00 PM
Sun: 9:30 AM – 4:30 PM
(Closed on Tuesdays January 1- June 1)
---
JOIN THE LEAGUE LEAGUE HEADQUARTERS


OUR MISSION: The mission of the League of NH Craftsmen is to encourage, nurture and promote the creation, use and preservation of fine contemporary and traditional craft through the inspiration and education of artists and the broader community.
© League of NH Craftsmen. Website Design by Sullivan Creative.