Craft Classes
Space is limited!  Call 603-356-2441 to reserve a space in your class! 
Please register at least 3 days before your class is scheduled to begin.  Full tuition is due at the time of registration.  A full refund less a 10% registration fee will be given if you withdraw from a class less than five days prior to the first day of class.  No refund will be given after that time.  We reserve the right to cancel classes due to inadequate enrollment and other circumstances beyond our control.  In the event of a cancellation a credit or full refund will be given.  Click here to view the  Class Calendar.
Adult Classes  
---
SU19C1 Silk Scarf Dyeing
Learn to tie, fold, and color unique, vibrant wearable art!  In this two-day introductory class students will learn silk dyeing techniques including ice dyeing,resists, dipping, and painting with fabric dyes. Easy and fun with beautiful results you can wear or give away as gifts!
Teacher: Edy McAndrews
Date/Time: Th-F July 11-12, 10am-1pm (two 3-hour classes)
Ages: teen-adult  
Tuition: $99 (includes materials for 2 silk scarves and a sun catcher.)

---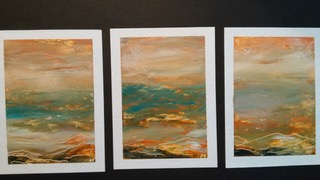 SU19C2 Sequence Painting

Developed at River Gallery School by Ric Campman, Sequencing is a way for both beginners and more experienced art makers to enter the process of painting at a deep and direct level. Like Zen Tangling, this unique technique takes out some of the traditional impediments to creative energy and allows one to begin work without the burdens of self-doubt.  The emphasis instead, focuses on metaphor, color, light, the horizon, and the physical encounter with the paint. Surprise yourself in this unique creative class, and create a beautiful series you'll want hanging on your wall!

Teacher: Laura Guptill 
Date/Time: Saturday July 13, 1-4pm  (3-hour class)
Ages: teen-adult  
Tuition:$42
---
SU19C8 Henna Workshop

Participants in this class will learn the history of the ancient art of henna, how to mix their own pastes, coning, and how to draw their own tattoos. Students will practice with pre-mixed cones provided for this workshop and then take home a small kit with henna powder and instructions. Jennie began her journey in temporary henna tattoos 11 years ago as a hobby. She began sharing her unique tattoos and henna pastes with others at summer fairs and events and soon realized the healing that was taking place with people she worked with through this art.  Jennie has since attained her reiki practitioner certification and now offers her clients the experience of healing energy work while receiving beautiful henna designs, bringing together a unique combination of henna and healing.

Teacher: Jennie Waterhouse
Date/Time: Saturday July 27, 11am-12pm (1 hour class)
Ages: teen-adult  
Tuition: $50 (includes henna paste)
---
SU19C9  Tie-dye on Ice!

Unexpected as ice crystals, this exciting "ice-dyeing" technique produces radiant patterns on cloth to make colorful wearable art!  Students will learn how to create intricate and one-of-a-kind patterns using basic folding and tying techniques, soda ash, and powder dyes with ice. You'll love wearing your own unique t-shirts, or giving them as gifts!

Teacher: Edy McAndrews
Date/Time: Sat July 27, 2-5pm / Sun July 28, 2-3pm (one 3-hour class and one 1-hour class)
Ages: teen-adult
Tuition: $70  (Materials including 2 cotton t-shirts provided. Please specify desired sizes upon registration.)
---
SU19C10 Altered Books

As complex as cutting out secret storage spaces inside an old book, creating a "Smuggler's Bible," or as simple as drawing or painting over the text, altered books change the original form and function of any book. Altering a book changes its appearance and gives it new meaning. An altered book becomes a journal, gift, story or stage; this mixed media art form uses old or new books and cuts, tears, glues, folds, paints, sculpts and more! Collage, gold leaf, pop-ups, stamps…All forms of mixed media are included here!  Books, tools and ephemera are provided but participants are also invited to bring their own photos, images, threads, notions, 3D objects, drawings and writings.

Teacher: Edy McAndrews
Date/Time: Tu-W July 30-31, 10am-1pm  (two 3-hour classes)
Ages: teen-adult  
Tuition: $84 (includes materials)
---
SU19C11 Mosaic Face Planter 

Learn the "picassiette" or "smashed plates" style mosaic art to brighten your garden!  Students in this workshop will learn basic techniques to create an extraordinary mosaic artwork from ordinary and easily accessed materials to design a face on a garden planter!  No experience is needed, just moderate hand strength and a desire for creative fun!  Day one will be instruction, design, and the beginning of the mosaic work.  Day two will be mosaic completion and a grouting demonstration. All tools and materials are supplied, but feel free to bring bits and pieces of your own pottery to embellish your piece. A grouting kit and instructions will be given to each participant. (Please bring your lunch and water bottle, or order from nearby restaurants during the lunch breaks.)

Teacher: Lori Stearns
Date/Time: August 10 and 11, 10am-4pm  (two 6-hour classes)
Ages: 16-Adult
Tuition: $167
---
SU19C12 Wall Hanging Basket

Make a beautiful wall basket for your door to welcome visitors! (You can make it with or without adding the horseshoe.) Choose from several hand dyed accent colors for this 10x10x3 basket. It's a terrific basket for dried flowers in the fall, or balsam greens in the winter. No experience is necessary, and you'll go home with a beautiful finished basket! Janet Johnson of Freedom NH has been teaching and weaving baskets for over 30 years and she guarantees you will bring home a finished basket and have a lot of fun!

Teacher: Janet Johnson 
Date/Time: Wednesday August 14, 9am-1pm (one 4-hour class)
Ages: teen-adult  
Tuition: $70 (includes materials for 1 basket)
---
Kids Classes  
---
Kids Craft Camp 2019
Every day at Kids Craft Camp Edy McAndrews, a fabulous art teacher from Marblehead, MA, will be offering a different fun art project for kids.  These 2-hour classes will teach fun craft skills and then keep your kiddos busy for hours afterwards!  Learn the techniques in class, and then take your project to-go.  These fun crafts change everyday and are a great addition to a fun-filled day in North Conway!  Sign your kids up for the whole week and save, or cherry pick their favorite days.
Teacher: Edy McAndrews
Date/Time: M-F July 22-26 / 10am-12pm
Ages: 8-12 or BYOG (bring your own grown-up)
Tuition: $37 per class or $160 for the whole week
---
Tie Dye Monday (materials $13)
---
Oil Pastel Stenciling Tuesday (materials included)
---
Origami Pop-up Books Wednesday (materials included)
---
Collage Boxes Thursday (materials included)
---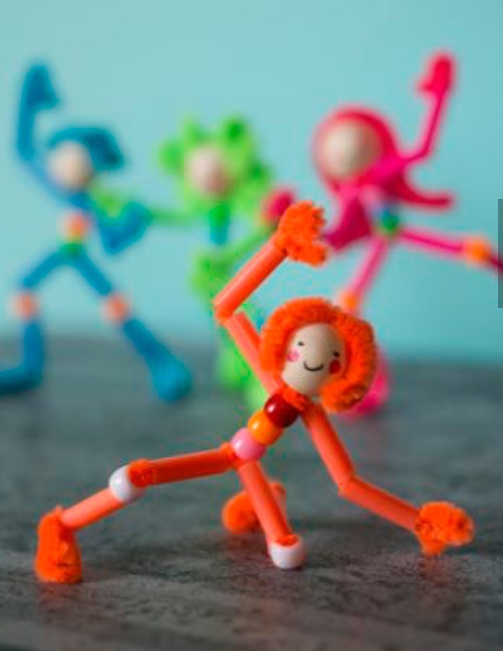 Bendable Wire People Friday (materials included)
---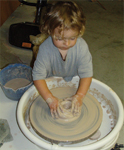 If you would like to receive notifications about upcoming classes, please click the button below. New sessions are announced seasonally (4-5 times per year.)  You can also join us on Facebook to keep updated about classes, demonstrations, and exciting new exhibits that come to the gallery.